Nature One Evening~A Light-hearted Poem About Walking Home~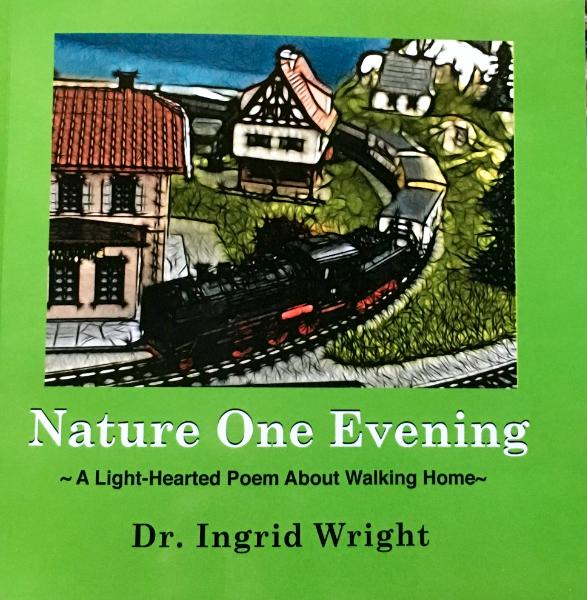 Nature One Evening~A Light-hearted Poem About Walking Home~
$10.99
Nature One Evening: A Lighthearted Poem About Walking Home will lead you on a whimsical journey of simple observation and discovery, as you join the author on a walk home one evening.
Take in nature's beautiful colors, listen to the train's roar and smell the aroma of fresh, warm bread.
Dr. Ingrid Wright has written a wonderful poem and illustrated it with her beautiful artwork, for all ages to enjoy.
By combining entertaining rhymes with colorful pictures, you too will be able to experience "Nature One Evening. "
Be the first to
post a comment
.